Van harte gefeliciteerd met het behalen van je EFR-Praktijk- & theorieexamen.
Nu je geslaagd bent krijg je van de instructeur het volgende pasje: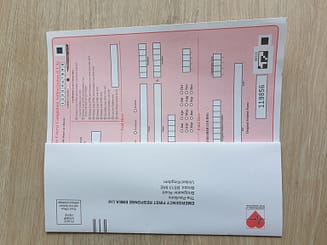 Als je deze openklapt zie je een aantal plaatsen waar gegevens ingevuld moeten worden. Hieronder zal ik je stap voor stap meenemen in hoe dit gedaan moet worden.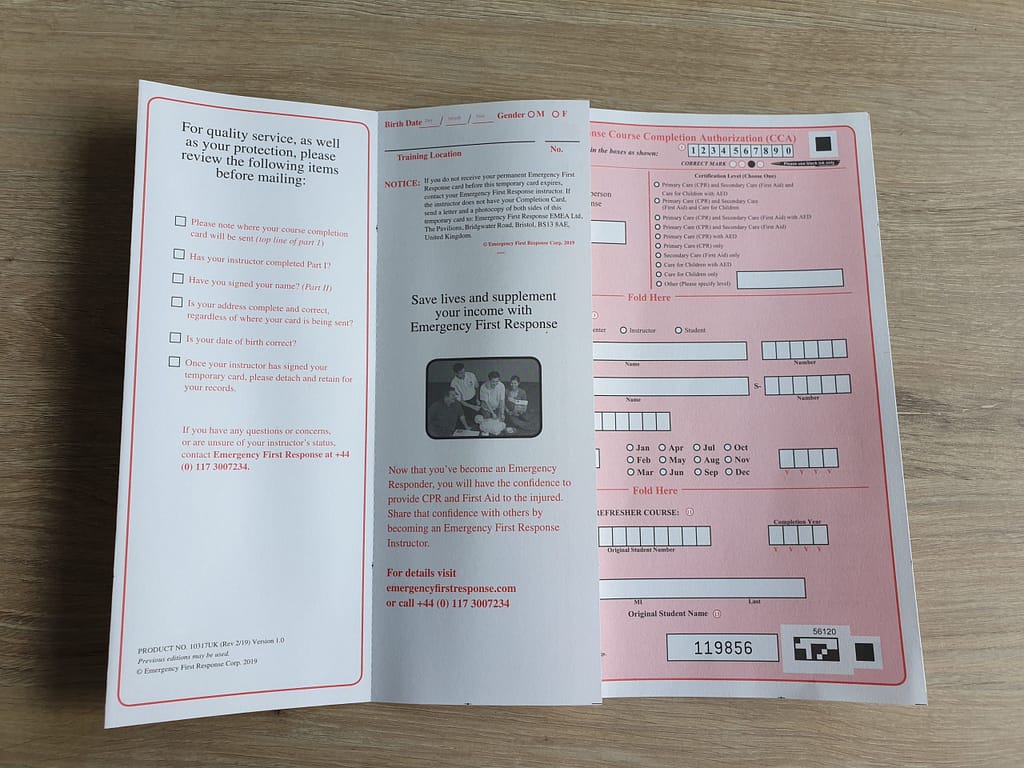 Het vak aan de linkerkant, daar hoef je niks mee te doen.
Bij het vaak waarin staat "Birth date" moet je je verjaardag met dag, maand en jaar invullen.
Bij "Gender" je geslacht aankruisen
M= male (man)
F= female (vrouw)
Trainingslocation = Leiderdorp
Bij "No." hoef je niks in te vullen
Als je dan de bladzijde omslaat zie je aan de achterkant de tekst TEMPERORAY CARD. Hieronder moet je je naam invullen.
Bij course completed zet je: "PC/SC/CFC with AED"
Dan kruis je het vakje bij "Original card" aan met daarachter de datum van slagen.
De instructeur zal deze dan ondertekend terug geven.
Bij de kruizen hoef je niks in te vullen. Bij nummer 4 tot en met 7 hoef je niks in te vullen.
8) Op welke datum ben je geslaagd.
9) wanneer dit de eerste keer is of 11 invullen wanneer je een herhaling doet.
Dan draaien we het geheel om en komen we op de achterkant.